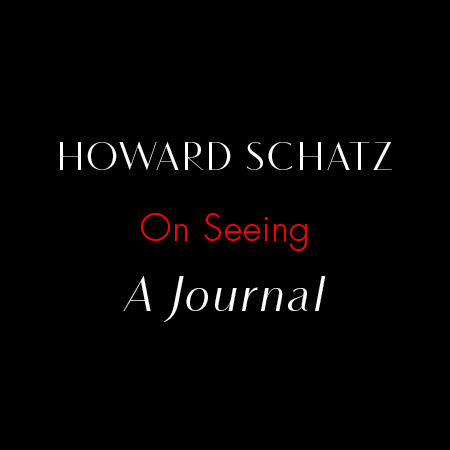 On Seeing, A Journal. #365
Actors, THEN AS NOW: Six Men
May 19, 2020
The COVID-19 pandemic and New York City's stay-at-home quarantine have resulted in a complete halt to my studio shoots. For now, or the time being ("time being" being a mystery), photoshoots in our studio are not feasible for any of my ongoing projects:
1.  Modern/modern Dance,
2.  The Shape of the NFL,
3.  Growing Up or
4.  Above & Beyond: Portraits of Extraordinary People in Our Time.
As we wait, and hope, for the isolation to end, I have begun to forage through my archives. This is no small task, since there are hundreds of thousands of images. Might there be gems I've missed?  After all, since time is unquestionably the best editor,  I might find undiscovered treasure given this chance to study the output of earlier days.
The idea that one's initial "take" in an edit is the most valid is an ultimate mistake. The more one examines and studies any work, present or past, the more likely a once-unappreciated, or missed prize might well be discovered.
With recent digging, i.e. review, investigation and careful examination I've had a chance to discover what I feel are some hidden treasures.
A new appreciation for older work can be explained, in part, by the fact that as an artist I have changed. I am, I hope, continuing to grow in the understanding of my work, and those of the many photographers and artists I have come to know and have studied over the years.
I began my retrospective studying with portraits of actors that I made over ten years ago for two major projects on acting:
In Character
and, with Owen Edwards and Beverly Ornstein,
Caught In The Act.
In the course of mining the past, I have found images that spoke to me differently and anew, and I've re-worked them in post-production to create portraits that are not meant to be simple, "nice," and acceptable, but rather something else that I will leave observers to describe.
Clearly, these images were not created as "vanity" portraits. They were conjured from my own inner imagination and desire to create magic and wonder for myself. It is my ever-present personal mandate, dictum, maxim, edict to create work that surprises and delights me!
It takes more than a quarantine to stifle creativity.
From my initial rather rigorous search over a few weeks' time I found 12 portraits of actors, (six women and six men) that I had initially photographed over 10 years ago.
Last week, May 5, six women; this week, six men.
Bobby Cannavale
John Malkovich
Ken Jeong
Peter Dinklage
Ricky Gervais
Jeff Daniels
It has been written, and is perhaps entirely rumor, that the esteemed and highly renowned photographer Brassaï (French/Hungarian, Born Gyula Halász, 1899–1984) would give the photographic portraits to his subjects 10 years or more after the images were initially shot. The recipients marveled at how he made them look so much younger. I do plan to send these portraits to their respective subjects.
Let's see what happens.