On SEEING, A Journal. #462
The SHAPE of the NFL
Ty Johnson, Running back, New York Jets
January 18, 2022
Photographed and Interviewed November 16, 2021
Ty Johnson, running back, NFL New York Jets came to the studio recently. He is 24 years of age, 5'10" tall and weighs 210 lbs.
He played college football at Maryland and was drafted into the NFL in 2019.
He grew up in Cumberland, Maryland, and was a multi-year starter at both running back and defensive back for his high school football team.  He was named Area High School Football Player of the Year by the Cumberland Times-News, and was named to the Maryland High School Consensus All-State team by the Maryland High School Football Foundation.  He was responsible for 5,000 all-purpose yards and 65 touchdowns during his varsity seasons.
In four college seasons with at Maryland, he tallied 4,196 all-purpose yards, third in program history. In his sophomore season in 2016, he set the Terrapins' single season yards per carry record, averaging 9.1 yards per rushing attempt.
Johnson
also starred as a kick returner, finishing his collegiate career with 1,194 kick return yards and two return touchdowns, one for 100 yards against Ohio State in 2017, and another going for 98 yards against Michigan in 2018.  He graduated from Maryland in December, 2018.He was drafted by the Detroit Lions in 2019, and joined the New York Jets in 2020.
At the shoot we worked together to make images that were "true" to his skills and functions as a running back along with portraiture.
I asked my assistants, (Russ Heller and Ben Martin) to hold down
Ty
's lower legs (not so easy with a powerful 210 lb athlete) as he slowly lowered himself to a prone position.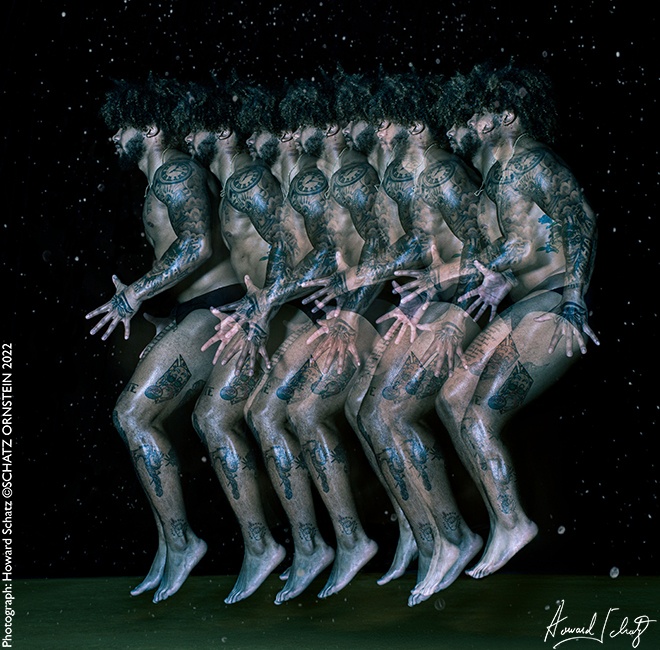 "I wanted to go to college and play ball and knew the only way I'd get into a good university was through football. 

"Coach Apple from back home, like a father figure to me, said, "You could really play at the next level.  I went down to University of Maryland for a football camp and ran a really fast 40. Coach Randy Edsall made me an offer to come to Maryland. After a successful college football career, I felt, "I'm going to be undeniable; nothing's going to stop me from playing and getting to the, the NFL."

"When I got drafted by the Detroit Lions, I was in the running backs room and the other RBs were like, why are you here? I said, "I'm here to take someone's spot."  It wasn't that I was cocky or anything; I was just confident in my abilities.

"I love football. I love that structure in my life: wake up, this is what I do.  I have to practice, I have to study. I'd say my study habits have increased a lot from just being in the league. When you're in college you think you can look at this stuff the night before the exam and expect to ace it. In the league other guys are studying you. It's a competition, a battle.  It's really important to be a student of the game, learning and seeing how other people are studying. To know when the time comes, when they see this formation or a defense or see the safeties rotating or when a blitz is coming from here and is not a disguise.

"I believe I have a smart football IQ. I want wisdom, learning from other peoples' mistakes and from people that are older than me.  I think that discipline comes from seeing other people not being disciplined and how their story unfolds. And you really must talk to older guys and pick their brains because you can't do it yourself. It's not like you're in college where you have class and also football. This is my nine to five.  This is what I'm paid to do, so I do it to the best of my ability.

"My future: I want to do stuff that I love. I don't want to have someone tell me what to do. I want to be my own boss. I want people to see me as not just a football player. This guy on the field, there's someone underneath the helmet that does good.

"I've many blessings. I get to play a kids' game for money. I have a family that loves me. I have people in my corner that support me. I have a great girlfriend. I'm alive; I wake up every day. I am definitely blessed."
I admire and am grateful and concerned for every football player that I meet with whom I endeavor to make images for my project, "The Shape of the NFL."  I know that serious injuries can occur and that careers can be shortened.
I wish Ty Johnson much luck in his promising and challenging career.