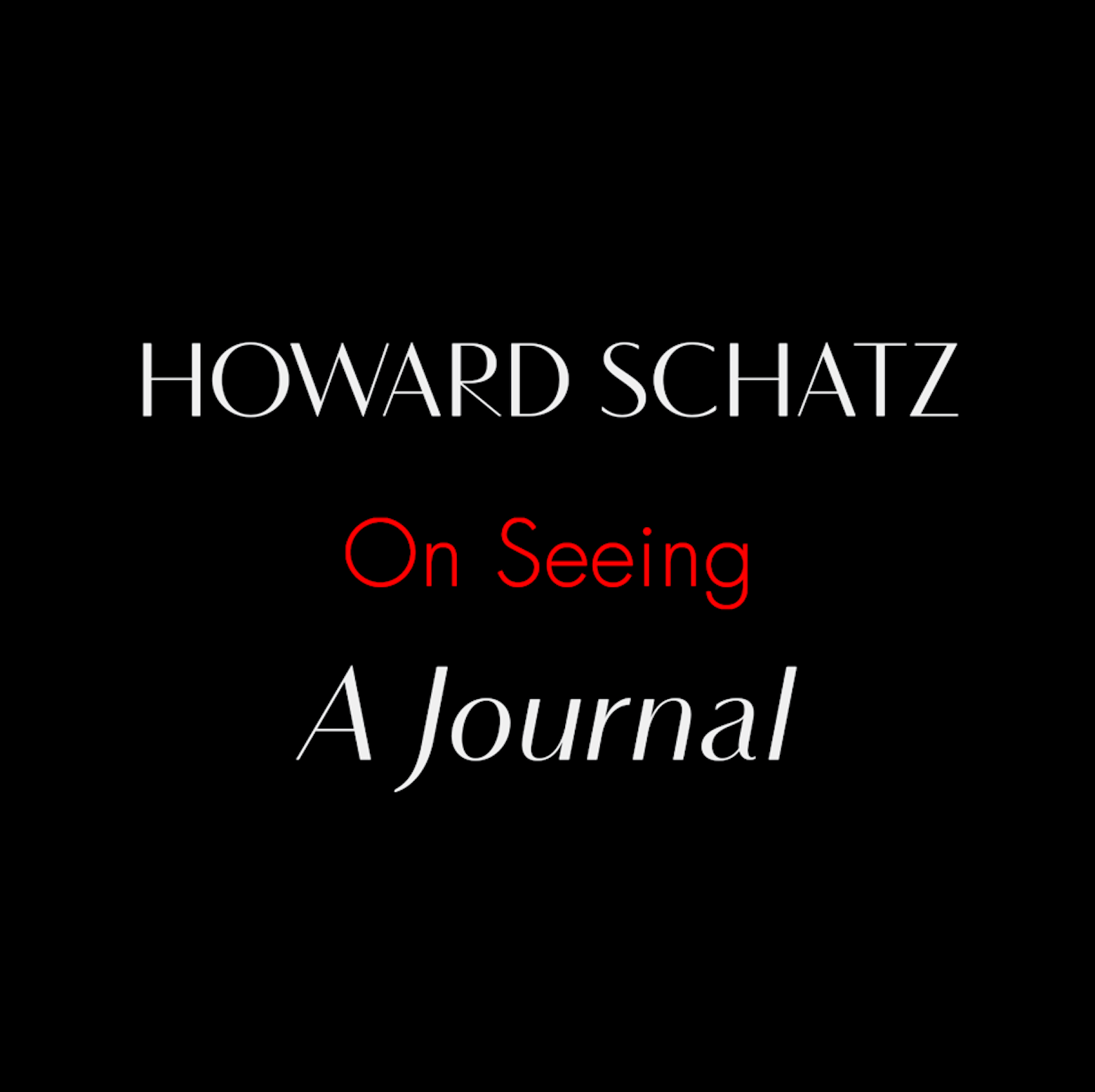 On SEEING, A Journal. #522
Jamaal Williams, Running Back, New Orleans Saints
April 11, 2023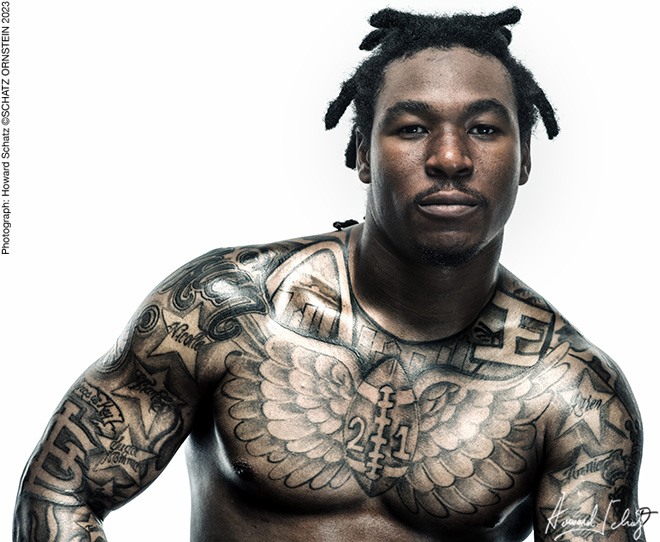 Jamaal Williams, an NFL running back for the New Orleans Saints, came to the studio recently.
He is 28 years of age, 6′ tall and weighs 220 lbs. He played college football at BYU and was drafted by the Green Bay Packers in the fourth round of the 2017 NFL Draft.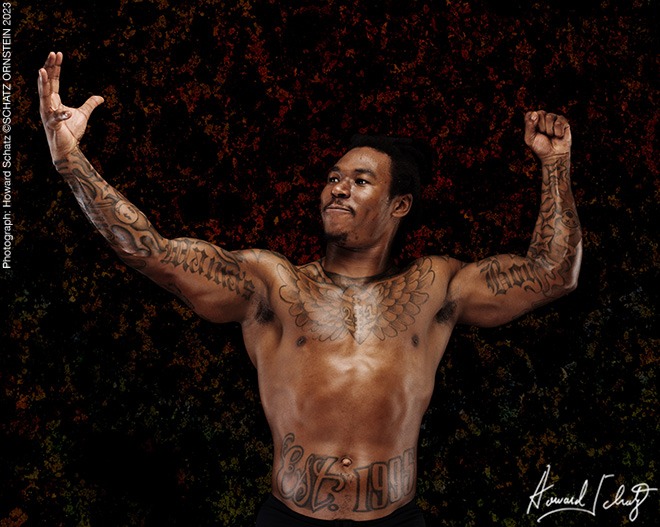 This is an excerpt of my interview with Jamaal, edited for clarity and brevity.
"As a kid, I played football and ran track. I was faster than a lot of kids but I had to learn how to be more than just fast. I had to learn technique and how to be powerful. A lot of kids were still better than me. You can keep your competitive nature but you understand you're not gonna win all the time. The one thing I felt I had over a lot of other athletes was just my professional mindset.
"I graduated with a sociology degree from Brigham Young.  Even before I got to the league I heard that relatives and acquaintances would be constantly asking for money, tickets, financial help. You're going to have to say no to your family. "No," to your friends. I say, "No," every day.
"I'm a real simple person. I don't need much. Just give me a room with Wi-Fi, outlet and a TV, I'm good.  I'm on budget now; 4K a month. I'm pretty good with that.
"Right now I feel like I'm in the box. I'm solely focused on what I've truly loved since I was little, doing my best as a football player.  When football is done, I could see cracking the box open and then I could live my own life. I feel I will be more stable and honestly feel that I'll be more at peace. I want to be a great man, husband, father, a person that my grandma, my grandpa, my dad, and my family members who passed away, can be proud of the person I became.
"I always try to find out what people's true intentions are before they even get to me. If somebody gives me a compliment, I think, "What do you want."  People always have an agenda. I try not to hold grudges for too long because life is too short. But at the same time, I do not like toxic people around me. Negative energy seeps in and takes my positiveness away from me. It's sad when poison comes from close family members.
My uncle, who lives in Arizona with his family is where I go for the feeling of real family. My uncle has told me, "No matter how old you are, you always will be like my son. I will take care of you."
I am in my sixth year in the NFL. I'm a 'let's get to work' person. I'm nice, but I'm not very talkative. I'm just all about, "we are at work."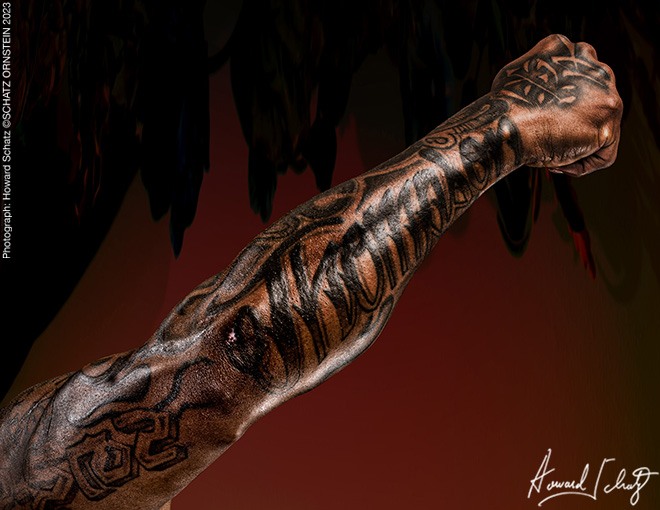 "Coaches don't look happy about being there. They complain all the time. They make coaching not sound fun.  Dan Campbell, is an exception. He's great. He's a football player. He played the game. He's lived it. And that's why I have respect for him. When he's pushing us there's a reason behind it. He wants us to make sure that we're on our game, that we're disciplined. I love it when coaches make you tough.
I just wanna be left alone, live life with my future wife and family and just watch them grow. I'm pretty good and content on how football is going now, I'm happy."
Darrien Brown accompanied Jamaal to the studio.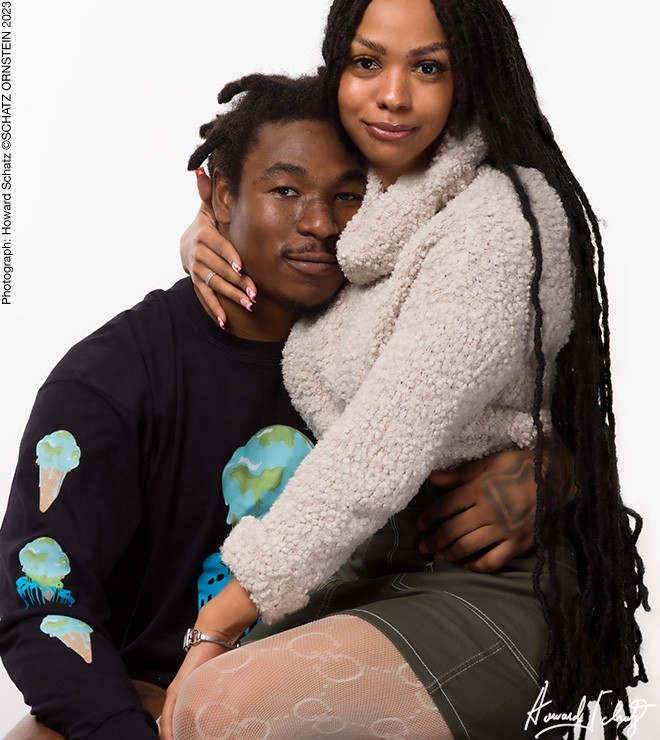 Jamaal was just like this; a wide-opened, free spirit filling the space with his energy and joy. It was a special and remarkable afternoon.
Great work, Jamaal. And many thanks to Bari Wolfman of Rosenhaus Sports.
NFL Offensive players, thus far:

From the left, the first three players, offensive linemen, and center, are very large men, often 300 lbs or more, whose job is to protect the quarterback and create space for running backs.
Of the next ten players seven (JW included) are running backs. They are very fast and run with great creativity using turns and jukes through a mass of defense attempting to stop them. They range greatly in size.
There is also a fullback, who is generally a blocking back, as well as a punter and a quarterback.
The last three players are receivers who have great speed and phenomenally sure "hands".