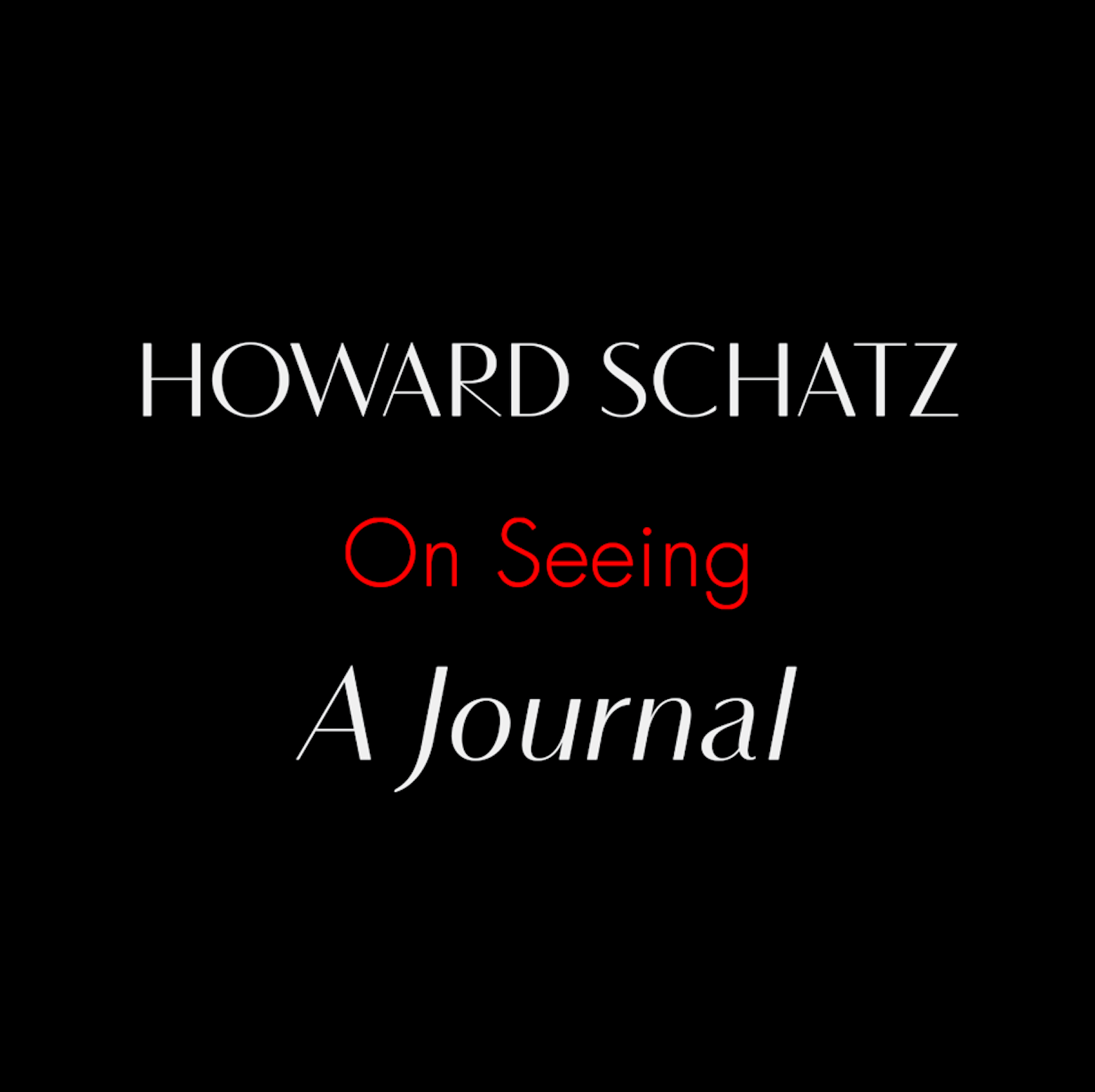 On SEEING, A Journal #517
March 7, 2023
Raymond Baynard, Once More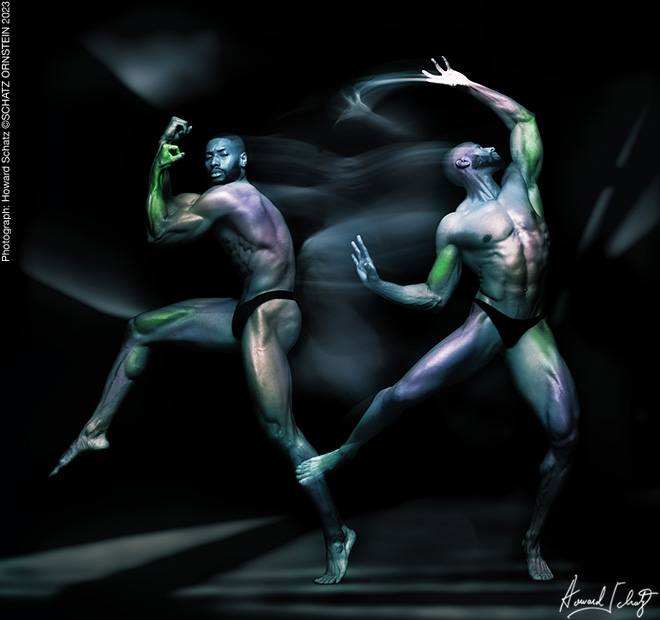 A photograph, for that matter probably any work of art, is only as strong as its weakest part. A subject might be marvelous but if the lighting is banal the result will be as well. And, an accomplished, brilliantly lit and composed photograph of an average dancer will result in an average image.
That's one of the main reasons students have such a difficult time making great portraiture: their subjects, fellow students and friends, are limited to "normal" vs. amazing.
And so, when a photographer finds a rare and magnificent subject, he/she ought to put maximum creative effort into working with that person.
I found just such an incredible dancer when my wife, Beverly, and I attended a Broadway musical. Raymond Baynard stood out; he is amazing and "looks" and moves spectacularly.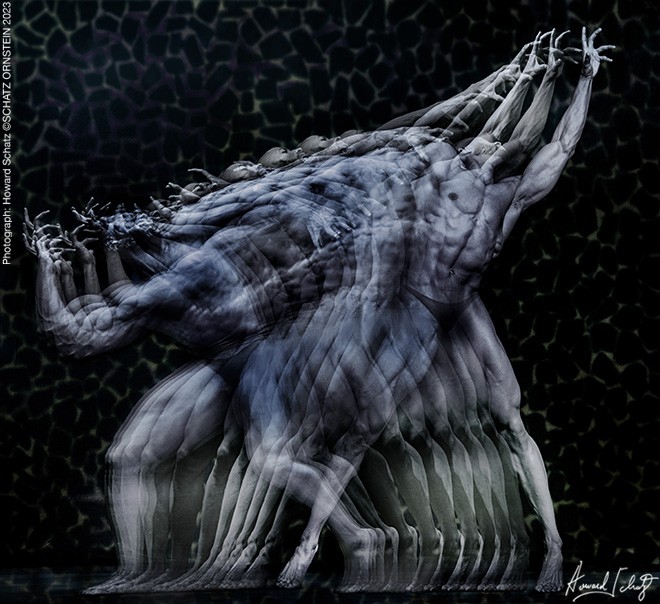 Last Fall, I wrote about Raymond, and featured images we created together at our initial gathering. The images included in this Journal were made when he returned to my studio a second time.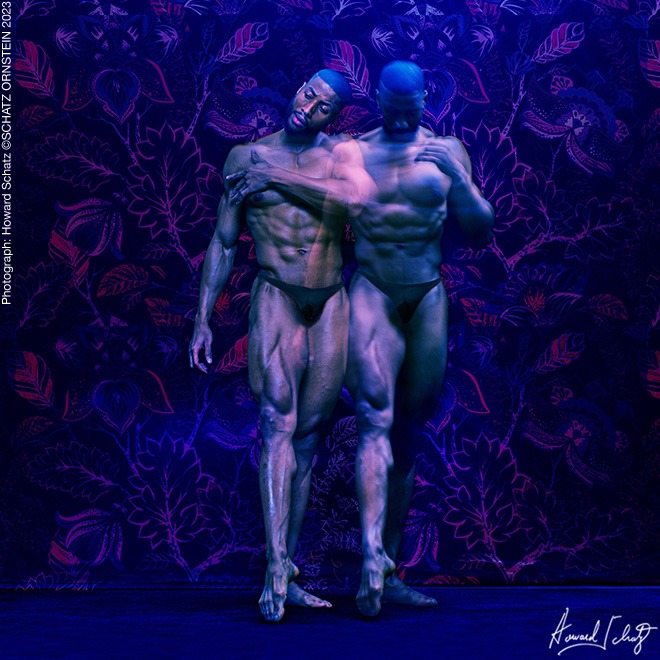 Many accomplished photographers make beautiful images of dance. Combining a very talented dancer with beautiful lighting, a cleverly positioned camera and careful composition, a wonderful pose or leap can be captured to produce a beautiful image.
I am working in a different arena altogether. These images are not "typical" dance photographs as I am doing all I can to experiment and explore, so that I can see "dance" and dancers in a way that I have not seen before.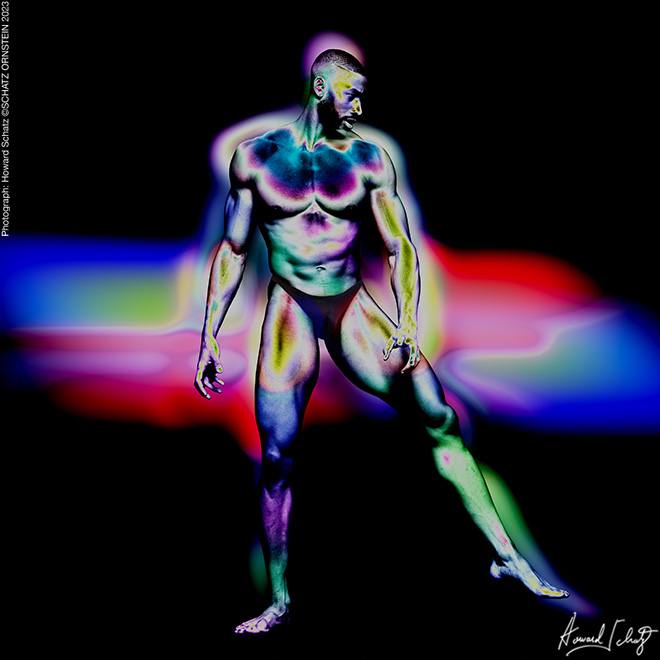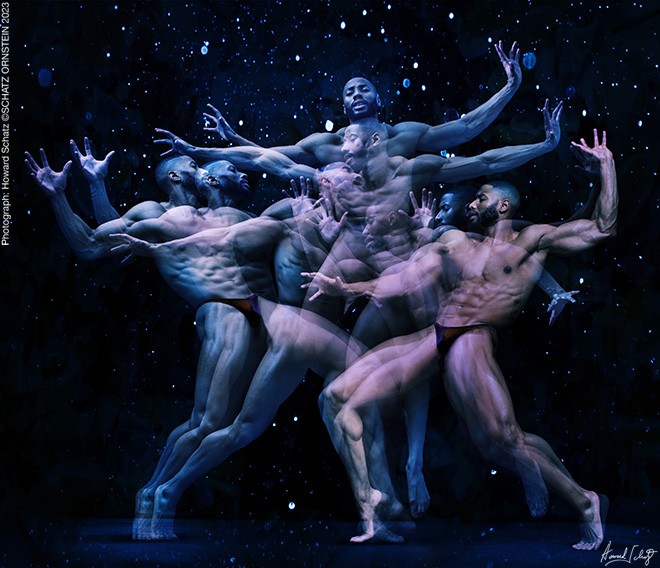 Thank you, Raymond. Hurry back, please!