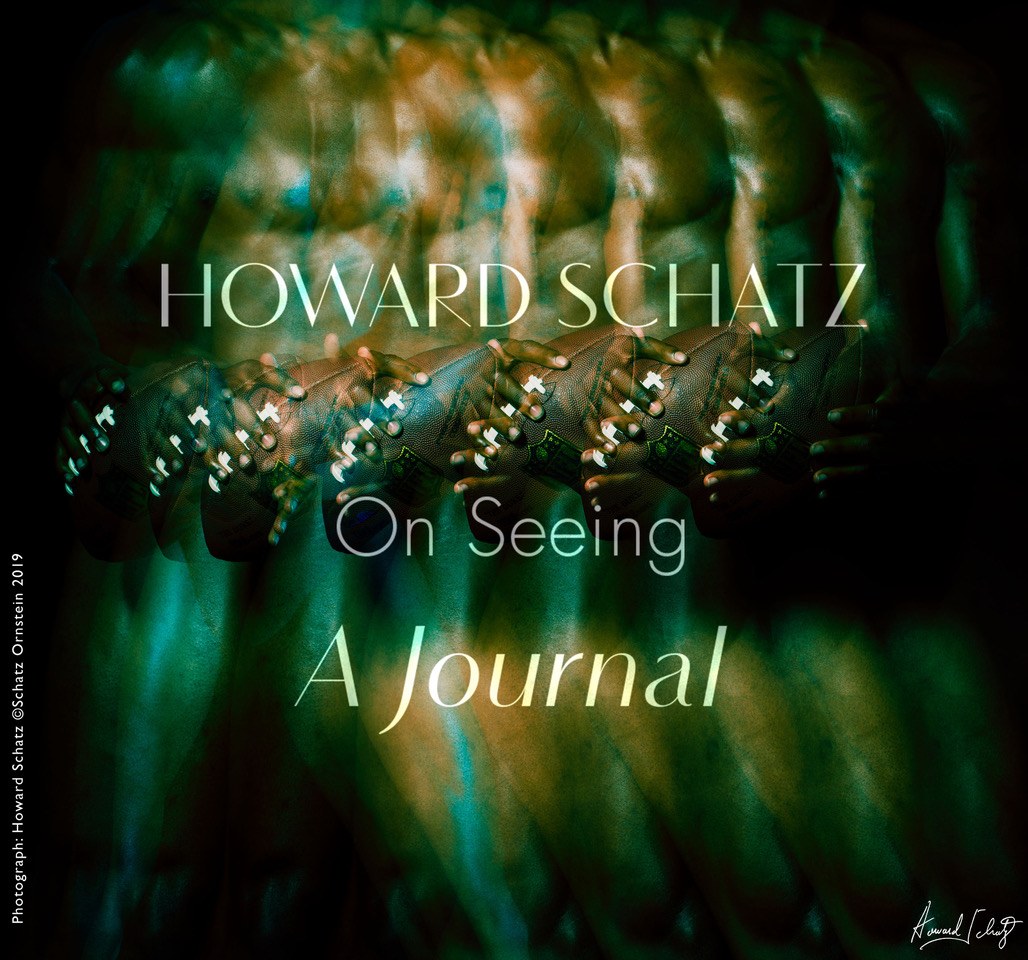 On Seeing, A Journal. #314
August 13th, 2019
"Bodies of the NFL"
I continue working on my project, "Bodies of the NFL." My goal has been to demonstrate how different physiques are particularly suited to the demands of the position an athlete plays. Given the specific requirements of football, the game creates an environment that rewards different body types across a wide spectrum, from the built-for-speed running backs and receivers to the blocking bulk of offensive linemen, and so on. There is a kind of natural evolution at work in football (more than in any other sport) that I'm fascinated with, and attempt to document.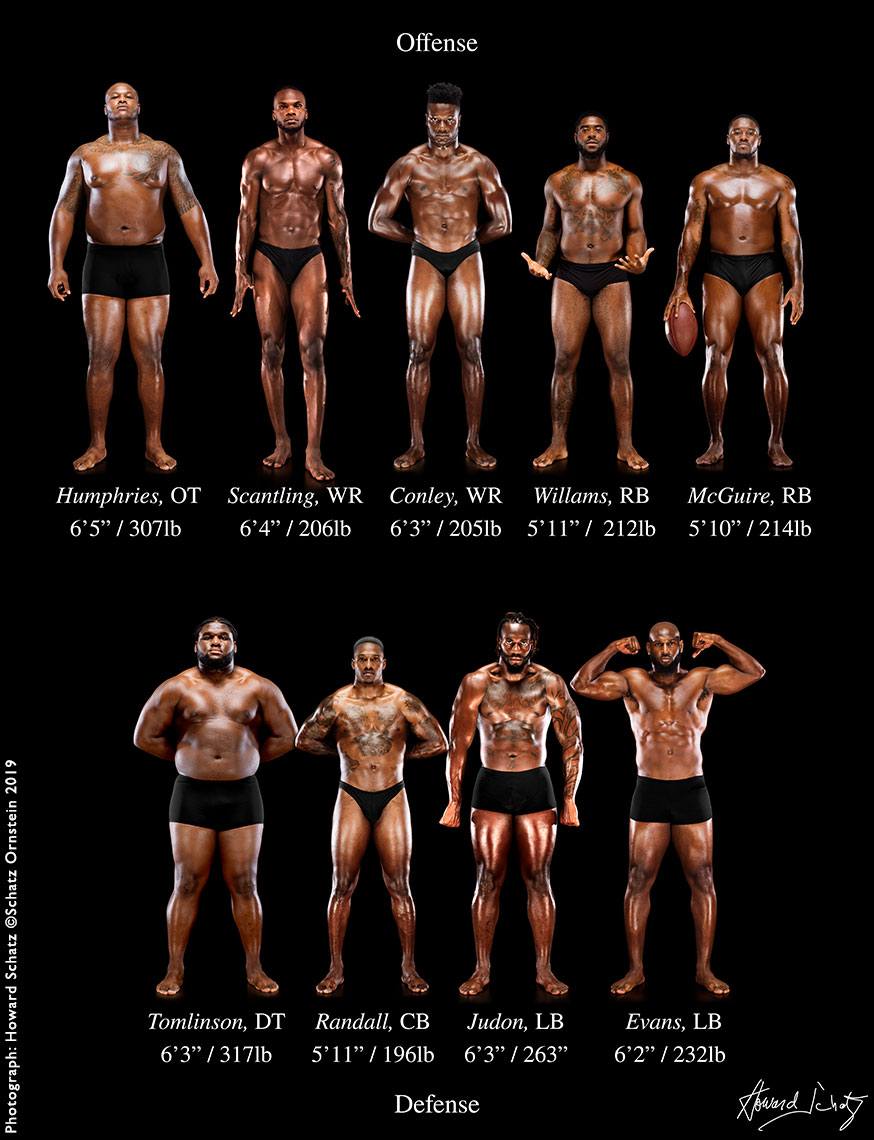 So far, over the extended course of this project, nine NFL athletes have come to my studio to participate in this project. For each session, I've followed a more-or-less standard approach, making tightly focused still shots highlighting the body type for a particular position, then simulating game motion, and finally producing a highly personal portrait.
Recently, two Green Bay Packers teammates, running back Dexter Williams and wide receiver Marquez Valdes-Scantling, came to the studio to take part in the project.
Williams, who played his college football at Notre Dame, was drafted by Green Bay this year, and in May signed his rookie contract.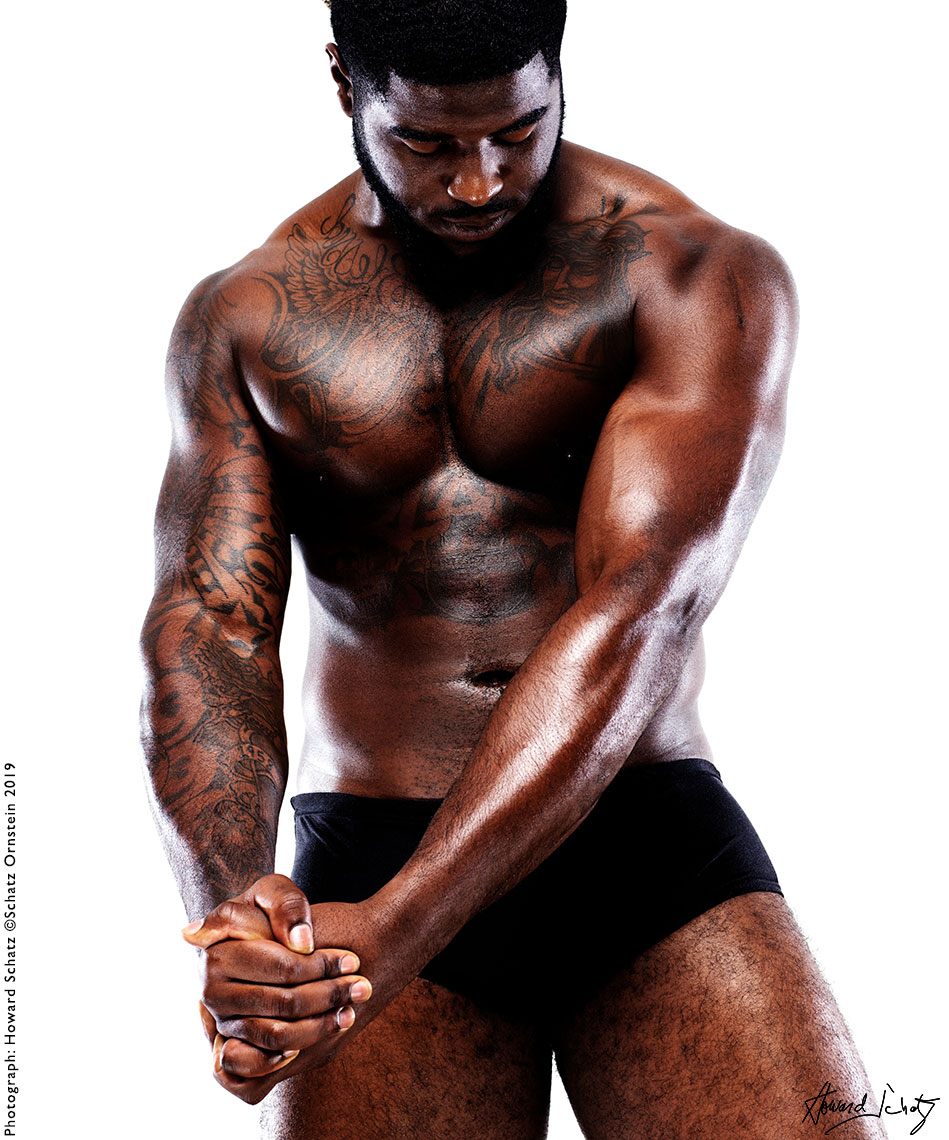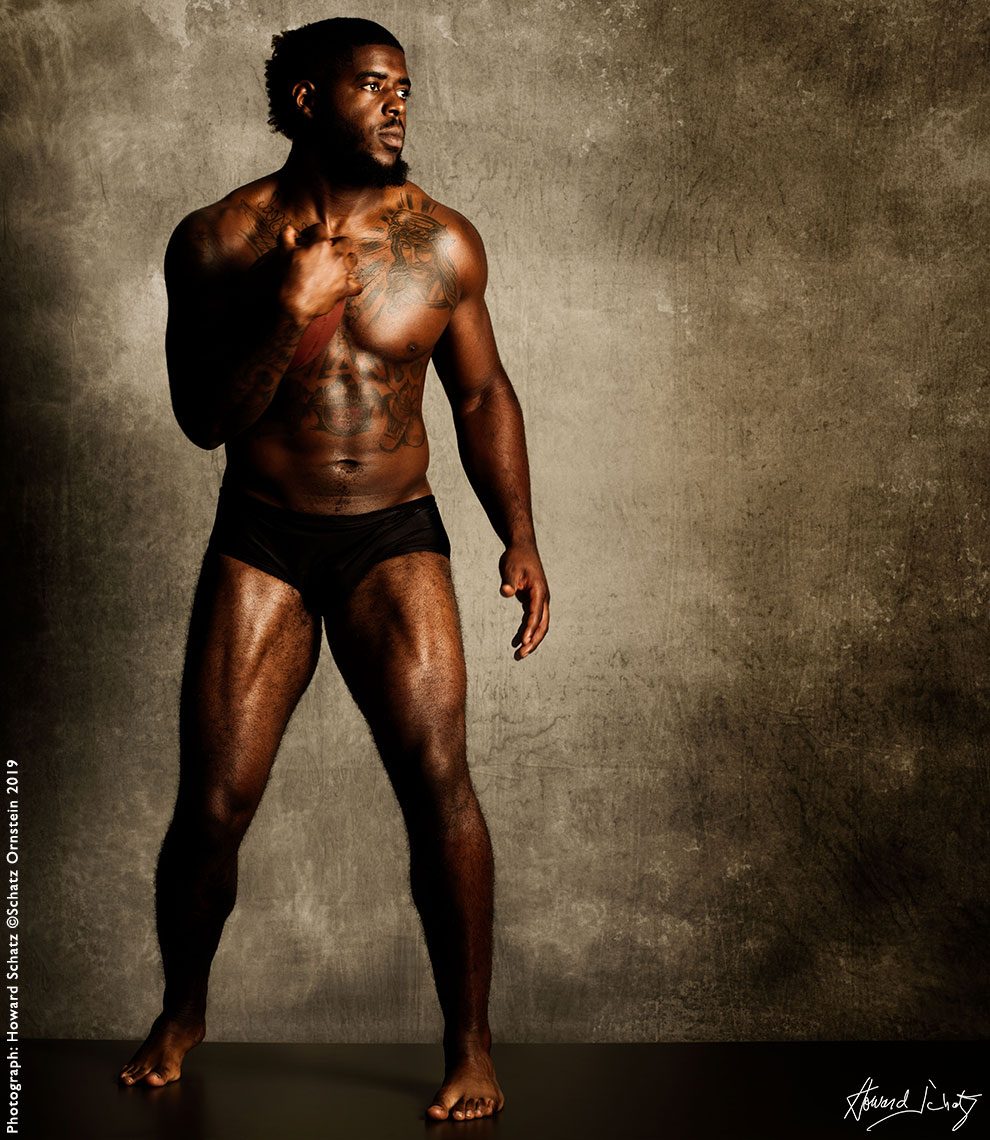 Dexter Williams, Running Back
Valdes-Scantling played first at North Carolina State and then at the University of South Florida He signed with the Packers in 2018, and finished his rookie season with 38 receptions for 581 yards and two touchdowns.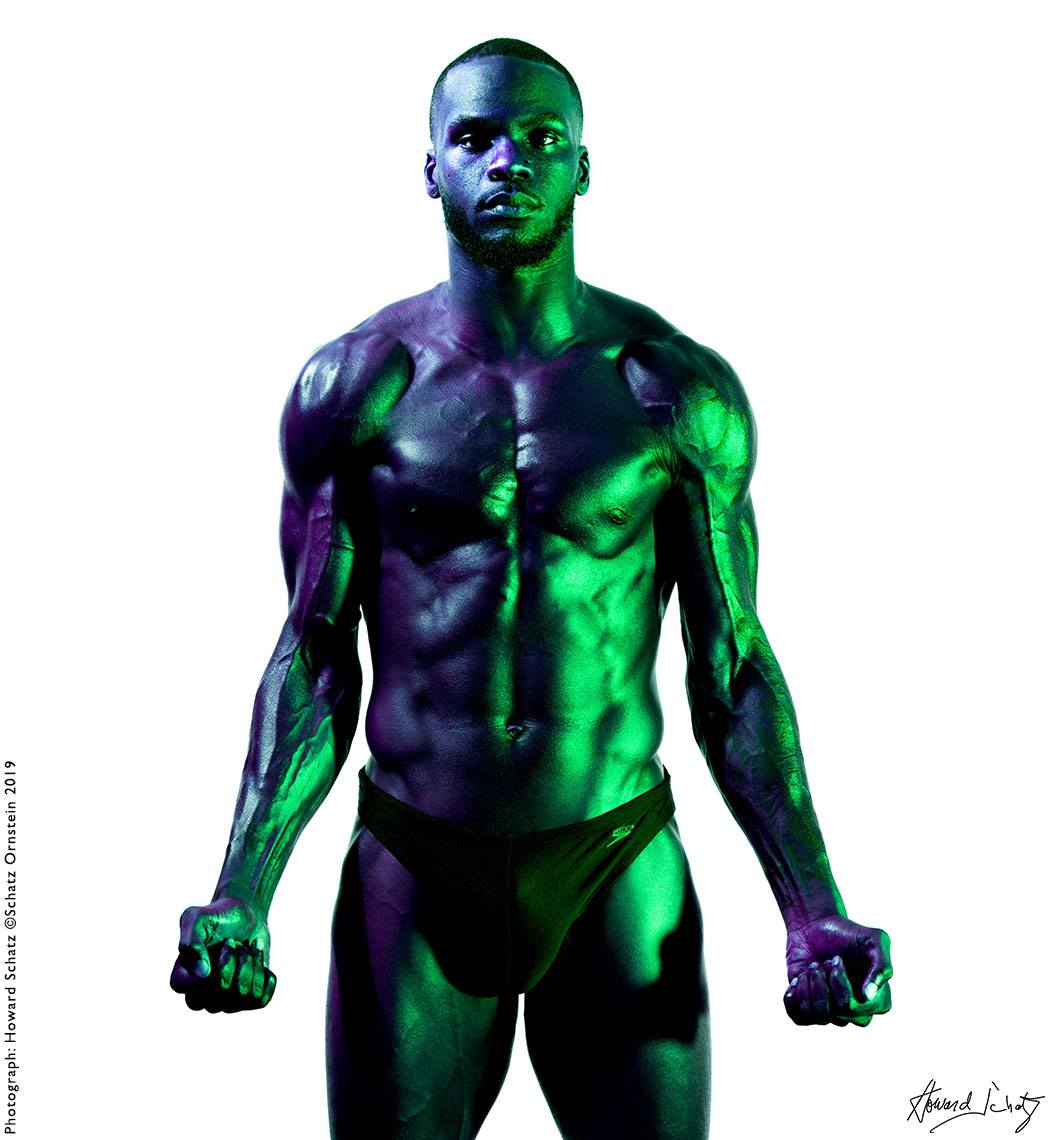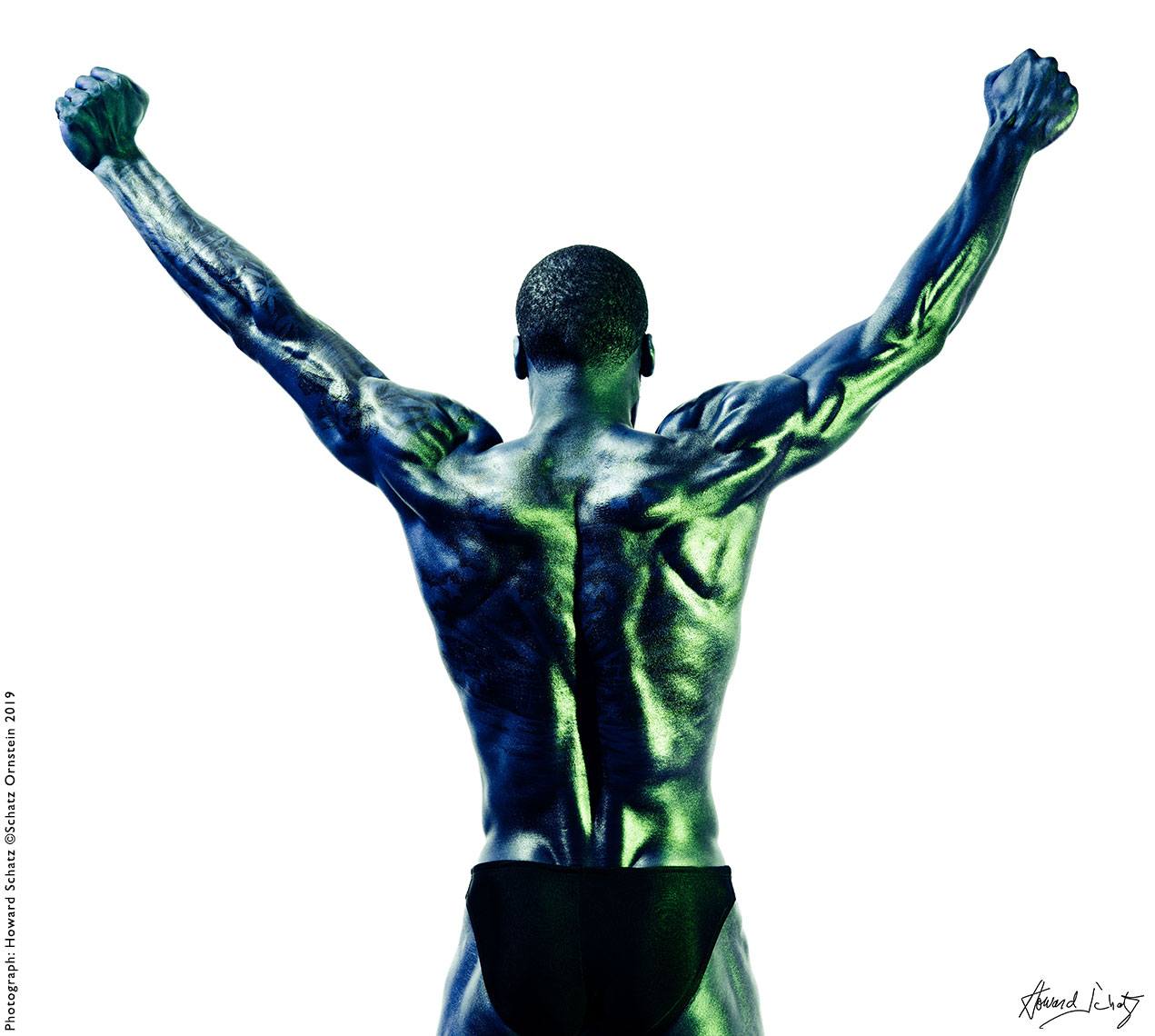 Marquez Valdes-Scantling
Each player, as the photos from their sessions show, is built for speed, strength and agility.