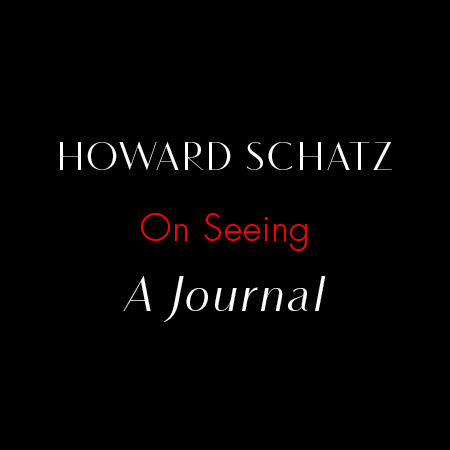 On Seeing, A Journal. #351
Friday, March 27, 2020
MODERN/modern Dance – Jacquelin Harris, Alvin Ailey American Dance Theater
Passionately interested in dance for many years, I have been privileged to work with many of the most talented, gifted and masterful dancers in the world, many of whom danced with the Alvin Ailey American Dance Theater.
I was especially anxious to have the chance to work with the marvelous Ailey dancer, Jacqueline Harris. A few weeks ago she came to the studio to work with me: it was a collaborative celebration.
Brought up in Charlotte, NC, Ms Harris began dancing at the age of three, training at Dance Productions Studios under the direction of Lori Long.
She has studied at Joffery Ballet School and Jacob's Pillow Dance Festival, and earned her BFA (in Dance and Math), graduating with honors from the Alvin Ailey/Fordham Program in Dance.
She received a silver ARTS award from the National Foundation for the Advancement of the Arts and was a Presidential Scholar semifinalist in the Arts. In 2016, Ms. Harris was named "25 to Watch" by Dance Magazine. Most recently she received a 2017 dance fellowship from the Princess Grace Foundation-USA. She became a member of Ailey II and joined the Company in 2014.
I had asked her about her work.
JH: "When I dance, I feel as if my body is telling a story through movement. It really is a serene place where thought cannot penetrate. It is a moment to be fully present, fully mindful of my heart and body. There is nothing like being on stage, connecting with my intention and the intention of those around me. For someone who can be very in my head, constantly consumed by thoughts of the future or the past, dancing and performing gives me the opportunity to calm my mind and transform my feelings through movement.
"I still want to be an engineer and use my analytical talents. I feel drawn to connecting the physical and spiritual. I feel like through dance I am able to connect to spirit and my divine power, and I hope to continue to connect that with science and all that is tangible. Hopefully sooner than later.
"Sometime choreographers ask us to improvise as a part of the choreography or to inspire the movement. This is an important part of performing and where a lot of creativity lies.
"Every time you dance is a chance to learn more about yourself."
My feelings working with her are readily expressed in these,"our" images.
I can still sense the thrill of observing her create and perform.
The current pandemic has had an enormous impact on all the performing arts. The Ailey company has announced that it "is suspending upcoming activities in light of the current public health crisis."
I know we will see her dance again——hopefully soon. And, I hope she'll return to the studio when we are back at it.