On Seeing, A Journal. #316
September 10, 2019
"ABOVE and BEYOND: Interviews and Portraits of Extraordinary People in Our Time"
PHILLIPE STARCK, Designer
Like Charles and Ray Eames or Florence Knoll, Philippe Starck has one of those names that instantly shouts "Design!" Unlike the Eameses and Knoll, however, who are best known for furniture, interior, and office design, Starck is a designer with an almost unlimited range.
In a long, distinguished career, Starck has fashioned everything from lemon squeezers to large yachts, from electric bicycles to wind turbines, from private homes to luxury hotels. Like other famous designers, he brings a new and often unimagined look to everything he designs. But as a rare talent in a field that requires renewing the look and function of things that have a traditional appearance, Starck has a vision that dramatically re-defines things that might have been thought as essentially unchangeable.
Starck has continually pushed forward the limits and criteria of design, becoming one of the most visionary and renowned creators of the international contemporary scene: Hotels, restaurants, cafés, nightclubs, boutiques, private homes, museums, wine cellars, chairs, tables, sofas, stools, shelves, beds, luggage, lighting, vehicles, and on and on.
Not long ago, Starck and his fun, smart, and beautiful wife, Jasmine, spent most of a day at my studio for portraits and an interview. Before he arrived, I found myself hoping that everything in my work space would be worthy of the formidable designer's approval. He did note "You're a minimalist!"
Starck was so engaging and fun that made for one of the most joyous of days allowing me the opportunity to explore portraiture from all sorts of perspectives.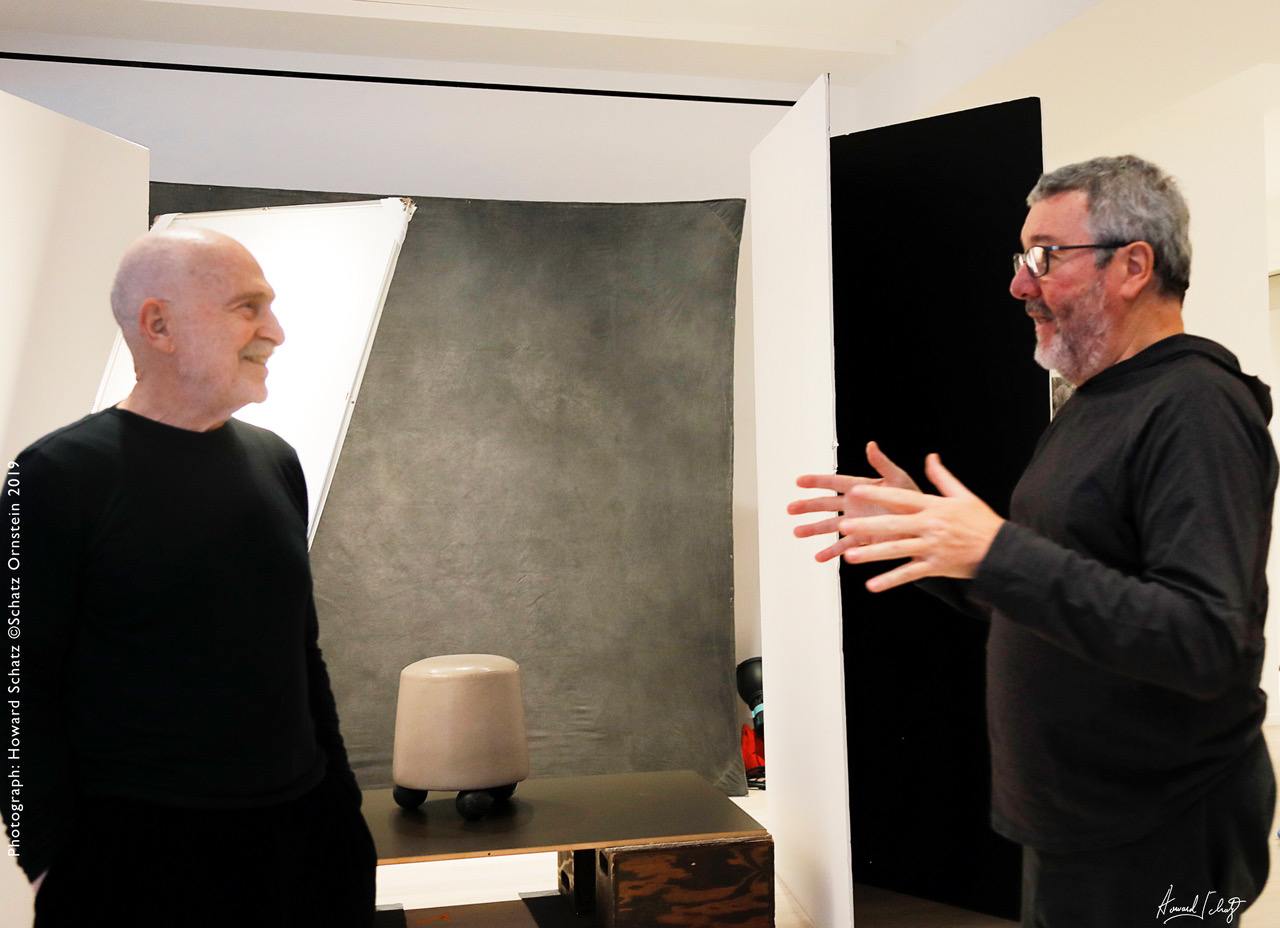 It is obvious and should be noted that French is Starck's native tongue.
Click on the arrow to watch and listen (6 minutes and 38 seconds).
The participants in this project have been selected for their exceptional achievements; they include scientists, authors, playwrights, designers, musicians, artists, philosophers, etc.
For your interest, the complete library for all of the weekly On Seeing missives can be found here.