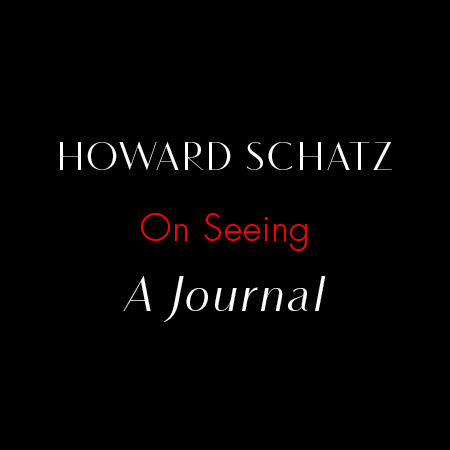 On Seeing, A Journal. #334
To Adulthood: The Growing Up Years of Eli Kashi
February 4, 2020
Two weeks ago, we posted the first installment from my "Growing Up" project—images and text of one of the participants.
I have studied over 200 children from childhood to their mid 20's some starting when they were newborns, and others when they were about six or seven, making annual studio portraits and asking them, once they learned to read and write, to write answers to a series of questions, a kind of diary about their lives, their feelings, their hopes, their regrets.
Permission was signed by the parents of each and every child every year, and by the participants themselves once they turned 18. In addition, we have now sent copies of all of their writings and edited photographs to the participants for whom I have finished all my editing and have received full permission from that group to publish and post.
This week's installment is about Eli Kashi, whom I have followed from in utero.
His mother, Julie, came to our studio when she was 38 weeks pregnant, eight days before he was born.
As a four-day old newborn
One year
Seven years—he has learned to read and write
10 years
11 years
12 years
14 years
15 years
16 years
17 years
18 years
20 years
23 years
23 years after their first portraits
Thank-you Julie.  Thank-you, Eli.
I have been asked,  "Why bathing suits?"
I am interested in everything about human development, fascinated by maturation, growth, emotional, educational and physical development.
Eli's "growing up" shows us so much. For example, note the physical development from a kid, a young boy to that of a serious athlete. And then what happens to the body when the years take him from athlete to engineer.
I am certain that every reader will observe, discover and note other changes that growing up creates.
Please, let me know what you find.