On Seeing, A Journal. #359
"The Shape of the NFL" – TY MONTGOMERY, Running back, New York Jets
April 28, 2020
Ty Montgomery, Running back (and receiver and kick return specialist) New York Jets
6', 215 lbs
Stanford Graduate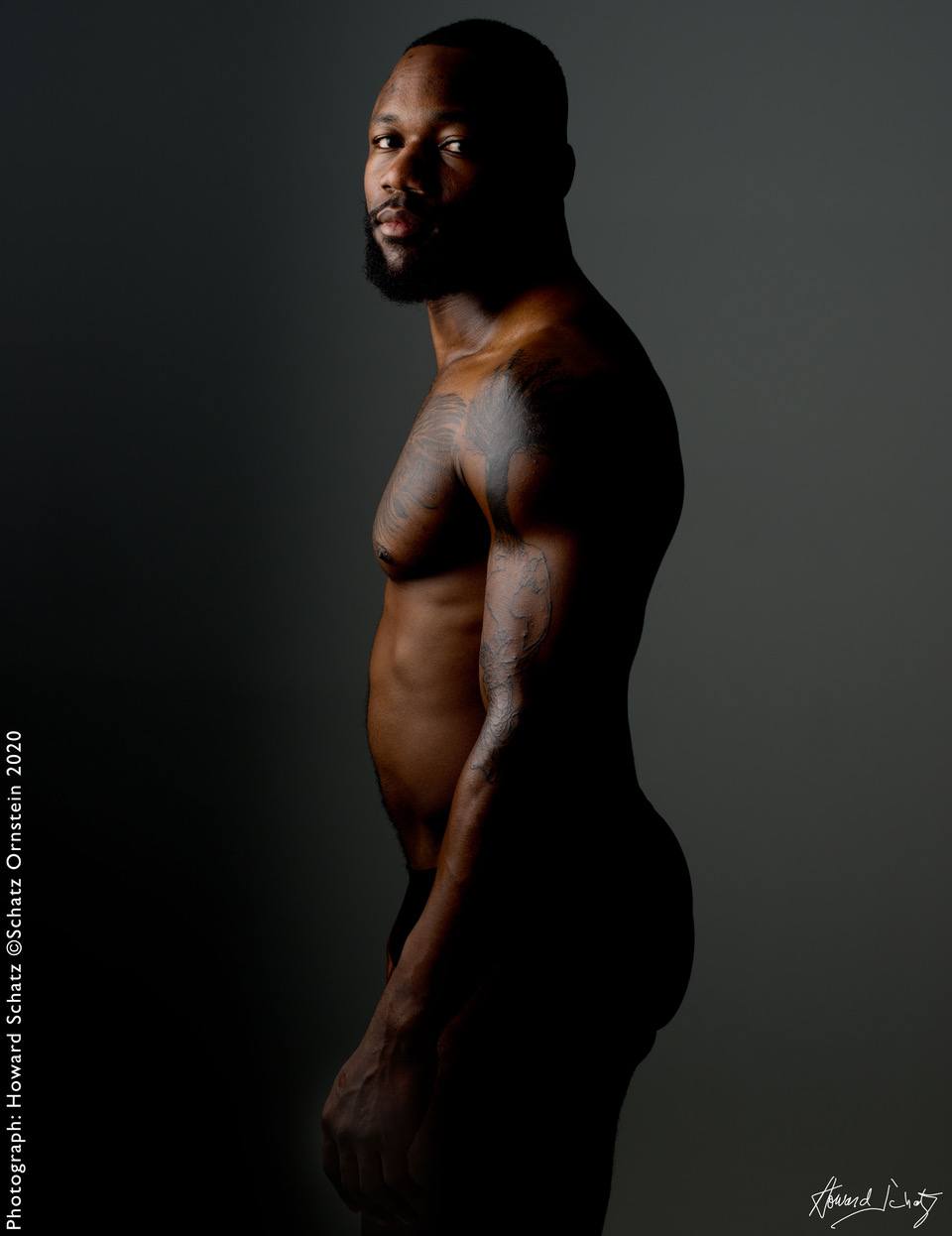 Running backs are built like compact explosives, muscular, powerful, speedy and not tall.
An ideal model of an NFL RB, Ty Montgomery came to the studio to participate in my project, "The Shape of the NFL."
The photographs say it all.
The hands of an NFL receiver/running back; "good hands" need to be soft, sure and strong for a football thrown hard and fast by a quarterback so that the ball will "stick." And the player must be armored with muscle to hold on to the ball to withstand the acute clobbering whack of an NFL defensive back.
The required, powerful, solidly built arm of an NFL WR/RB. Bursting through the line while carrying the ball is fraught with risk, defenders punching, striking and bashing with all their power to create a fumble.
A RB/WR must perform as a trickster, moving in such a manner to throw off defenders with fakes, jukes, switches and turns.
Montgomery demonstrating power from head to toe.
In the studio, we utilize work-out, strength, resistance bands in order to access various muscle groups. Forcefully pulling down demonstrates the powerful well-developed muscles of his back.
To "JUKE!" is to make a sham move to mislead an opponent, in order to avoid being tackled. This is how an NFL running back fakes a defender to move one way, the wrong way, so that the would-be tackler misses the running back as he bursts through the line the other way. Montgomery steps and moves to his right pulling the defender that way. Then switches quickly moving to his left to get around and past the "faked out" defender. A Juke.
Montgomery was a thoughtful, focused and determined man.
It was a privilege to spend a few hours with him.
We made these images in our New York City Studio on Monday, March 9, 2020. The next day we cancelled all upcoming shoots and, sadly initiated and remain quarantined.