On SEEING, #474
The SHAPE of the NFL
Curtis Samuel, Wide Receiver and Running Back, Washington Commanders
April 12, 2022
Photographed and Interviewed March 10, 2022.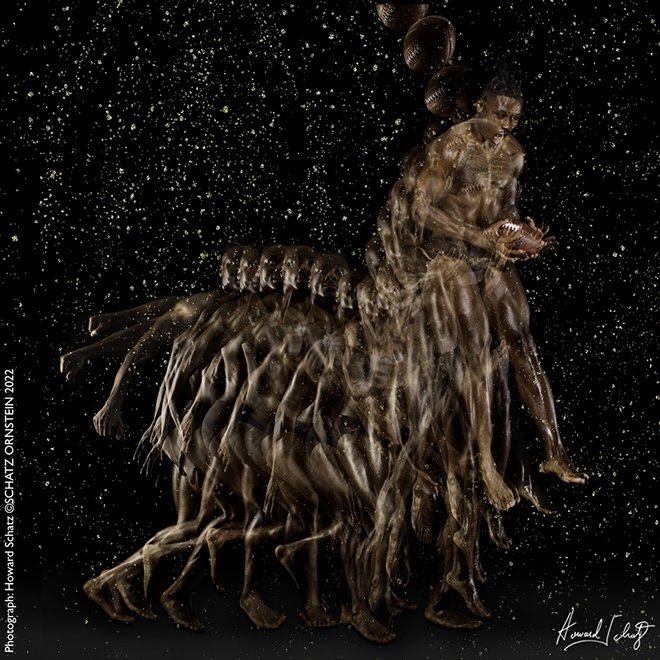 Curtis Samuel, NFL Wide Receiver and Running Back for the  Washington Commanders came to the studio recently. He is 25 years of age, 5'11" tall and weighs 195 lbs.
He was born and raised in Brooklyn and attended Erasmus Hall High School, where he played as a running back for the Dutchmen football team and also ran track.  He was named New York Daily News City Player of the Year in 2012. In track, he won the 55 meters at the New York State track and field championships with a near record time of 6.44 seconds.  In his senior year he averaged 15.8 yards per rush for 1,461 yards and 17 touchdowns, was named the 2013 New York Gatorade Player of the Year and was invited to All-American Bowl.
In his senior year at Ohio State, he was awarded first team All-Big Ten and All-American honors. He is the only player in Ohio State history to ever gain over 1,000 career yards in both rushing and receiving.
On March 18, 2021 after four years with the Carolina Panthers, he signed a three-year, $34.5 million contract with the Washington Football Team. He is one of the fastest players in the NFL.
Interview:
"I got into football because my older cousin was playing football, and my mother said, "Let's just try it. He's a tough kid, let's see where it will go."
"From there everything took off.   It was called Mighty Mites;  six or seven years old, kids from Brooklyn. I had 20 touchdowns my first year playing. It was exciting and fun for me. I have always played the game because I enjoy and love it.
"My goal was to go to Ohio State. My high school coach, Danny Lambert, explained how hard it is to go to such a school, especially a kid from New York City.  He said, "I know you can do it.  It's just going to be tough.  The very next day, they contacted me. The very next day.
I think the way things happen in my life is because I'm supposed to be here.  It was like a dream come true.  I knew I had a special gift, and I wanted so much for my family, that that motivated me to work so hard. I don't overthink it.  I just go out there and play, have fun, and enjoy myself.
"I played defense up until high school and I enjoyed it. I had offers to go to colleges to play defense. But I enjoyed scoring touchdowns and dancing. You can't do too much of that playing defense.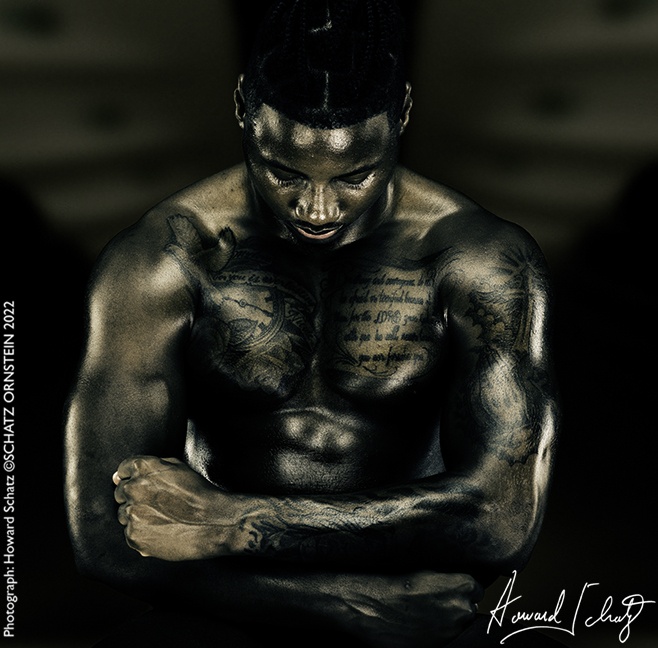 "One thing that my coach and my family emphasized was without grades, college is not possible.  My GPA wasn't high, but I tried.  I applied myself. I worked hard in class.  Any extra help I could get, I always looked out for it from my teachers.  I'm not the smartest, but I made it work.  I had to learn things, I had to find another path for myself if football didn't work.  I went to school;  I went to class and had tutoring.  I feel like that helped me a lot.
"In high school I was invited to the Nike opening with 150 of the top high school athletes in America. I ran a 4.34 40. That was the fastest time run that day.  High school kid coming out of Brooklyn, New York. Unheard of. I got so much respect from that day on.
"My mother did so much for us that I told her when I make it, you don't have to work any more. I wanted to give her something different that she's probably never even dreamed off.  I am so happy and so grateful to have a mother like that, that cared for me all the time.  I bought her a house when I got drafted.
"A lot of athletes think they're the big dog and everybody's supposed to look up to them. But I kind of view it as the opposite. I'm thankful for every encounter that I have with people. I feel like they teach me a lot."
HS. ​What's the hardest thing about being an NFL player?
"It's a lot of pressure. There is a lot of competition. You're just always trying to satisfy somebody. I've got to be my own self-critic,  go back to the drawing board, and fix things for myself.
Depending on how much money you make, they expect you to produce and to put up a certain numbers.
When you're not doing that, you feel the pressure. You feel like they're going to get rid of or trade you.  Once you feel like you're not doing enough, it starts to creep up into your mind. You feel like you can't really fully perform because you're so worried about them moving you or them getting rid of you."
HS:​  Is it a handicap that you're not 6'5″, as a receiver?"No. The game has changed. The faster you are, the more people want you. You don't find too many tall guys in the NFL playing receiver any more.  Every team wants  faster guys because you could do more with speed.  Defensive backs are getting faster. The main thing a team wants is a guy that can run past the defender. If you're a 6'5 receiver and can't get past the defender, you won't play. A guy fast enough to get past the defender can do so many different things.
"I want to open up a gym in New York City to give kids tools for preparing for college. ​I want to build a gym that's also like a study hall, so kids can come there, work out, and have tutors there with computers. Help them do their schoolwork. High school kids, or even kids younger than that.  I would like to build them a system where they can have tutoring and school. They could also work with a trainer, work on football, basketball. ​It's tough for kids in neighborhoods to go home and say I want to do homework when kids outside are having fun. I feel like if I'm able to pull kids from that environment for just for an hour or two, provide training and also study, I feel that'll help them tremendously."
During the photoshoot, I ask Curtis' girlfriend, Alexus, who accompanied him to the shoot, to throw the ball so that Curtis could leap to catch it.
Running catches were accomplished about 50 times.
It was a quite a workout; not so much for the thrower.
Thanks, Curtis (and Alexus)—that was special.
I greatly admire and am grateful for every football player that I meet and with whom I endeavor to make images for my project, "The Shape of the NFL."
I wish Curtis much luck in his promising and challenging career.