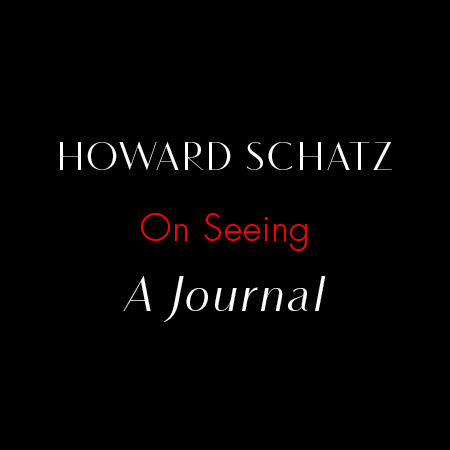 On Seeing, A Journal. #295
March 26th, 2019
See in Washington, D.C.
Of all the weekly ON SEEING Journals I have written, the "Ceilings of the Library of Congress" missive received the most written email responses.
Despite the closings at the Capitol–and many other Washington DC sites during the memorial services for President George Herbert Walker Bush–helicopters everywhere, constant surveillance, a careful watch over the many dignitaries in the city, and flags at half-mast, there were other things to see that week in Washington DC.
Half-mast everywhere.
My desire, as always, was to see things differently; and there were great opportunities in almost every building we were able to visit.
Hirshorn Museum of Art.
The National Museum of Art (made up of two buildings, one with modern art and the other classical works).
At the Lincoln Memorial.
Smithsonian National Museum of Natural History.
The Supreme Court and its stairways.