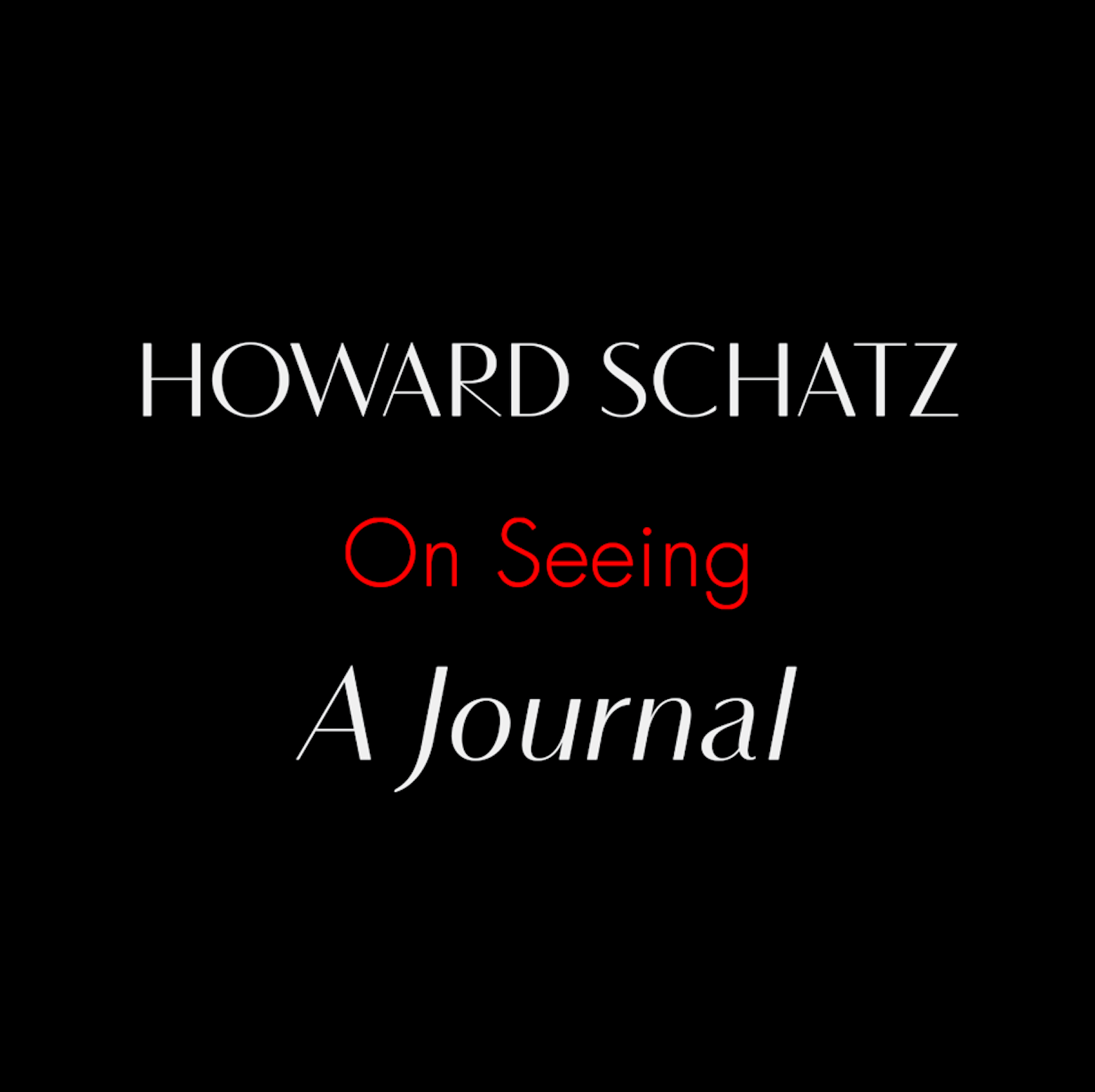 On Seeing, A Journal. #403
Actor, Allison Janney
October 9, 2020
Since the current COVID-19 pandemic has prevented photoshoots in our studio, I have been foraging through my archives in search of undiscovered treasures and came upon the work Alison Janney and I had done together.
About nine years ago, I had the opportunity to interview and photograph the extraordinary actress, Allison Janney for Vanity Fair magazine and my book "CAUGHT in the ACT," with Owen Edwards and Beverly Ornstein.
The remarkable American Actress has won numerous important awards, including an Academy Award, a British Academy Film Award, seven Prime-time Emmy Awards, and seven Screen Actors Guild Awards.
This is the video (5 minutes, 39 seconds) we made combining the interview and "acting."
This was the work published in Vanity Fair magazine: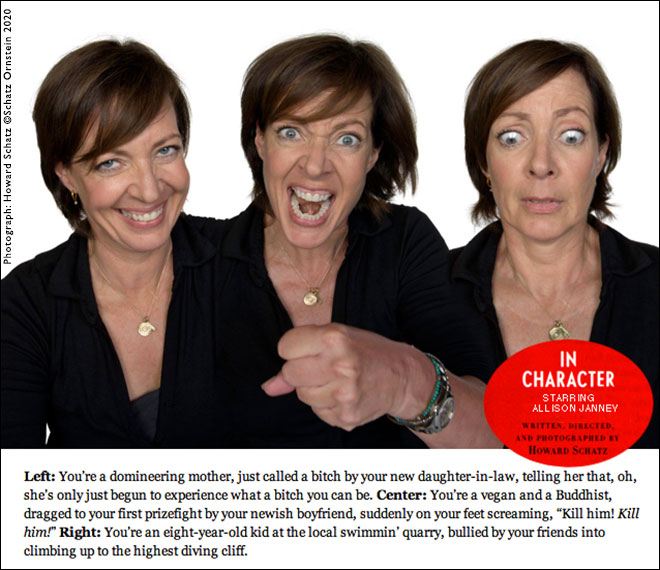 These are some of the other "Characters" I asked her to "play":
Allison Janney
"I find that I'm too self conscious in my real life; I wish I could just speak and have wonderful things come out but I doubt myself and second guess and there's something about being in a play or having a script and memorizing. I have someone else's words to say and it's freeing for me. I think that's why I like to act as I don't have to worry about what I'm going to say; I have it all mapped out.
"Actors are liars. That's what we do. But living truthfully under the imaginary circumstances, that's what truth is for me as an actor.
"Every time I get a job I go, 'I don't remember how to do this.' Sometimes I'll desperately go back to books, to read about Stanislavski, how to build a character and then I'll read David Mamet's book on acting. You start trying to invent a back life for them and where they are and what they want and try to just discover who the character is and then, the costumes really help me. They're just that final piece of the puzzle that puts you in the character.
"I want to be excited about the things I do. I either want to be afraid and know that I should do it, or because it's going to challenge me and it's a good thing. I want to be excited because I get to say these incredible words, and I want I want to work with the director.
"I like the fluidity of theater and the control you have over your performance to a certain degree. Sometimes I never know what's going to come out of me, if the emotion's going to be there or not but at least it's mine for the night and nobody's telling me to stop and do it over. I like that it's alive for that moment only, in front of that audience, and that relationship is special and unique to that night.
"In film you just don't have that immediate reaction from anybody. In film it is all disjointed. You're doing the last moment first and then you're doing the second, then the penultimate and then they're doing the first moment. The emotional through line is very tricky to keep in your head and know exactly where you are.
"I have pretty much put my whole life into this career. I'm not married. I don't have kids. I've got three dogs. It's brutal. It's very hard and to not be defined by it is very difficult. Some lessons are hard lessons, that it's not your whole life."