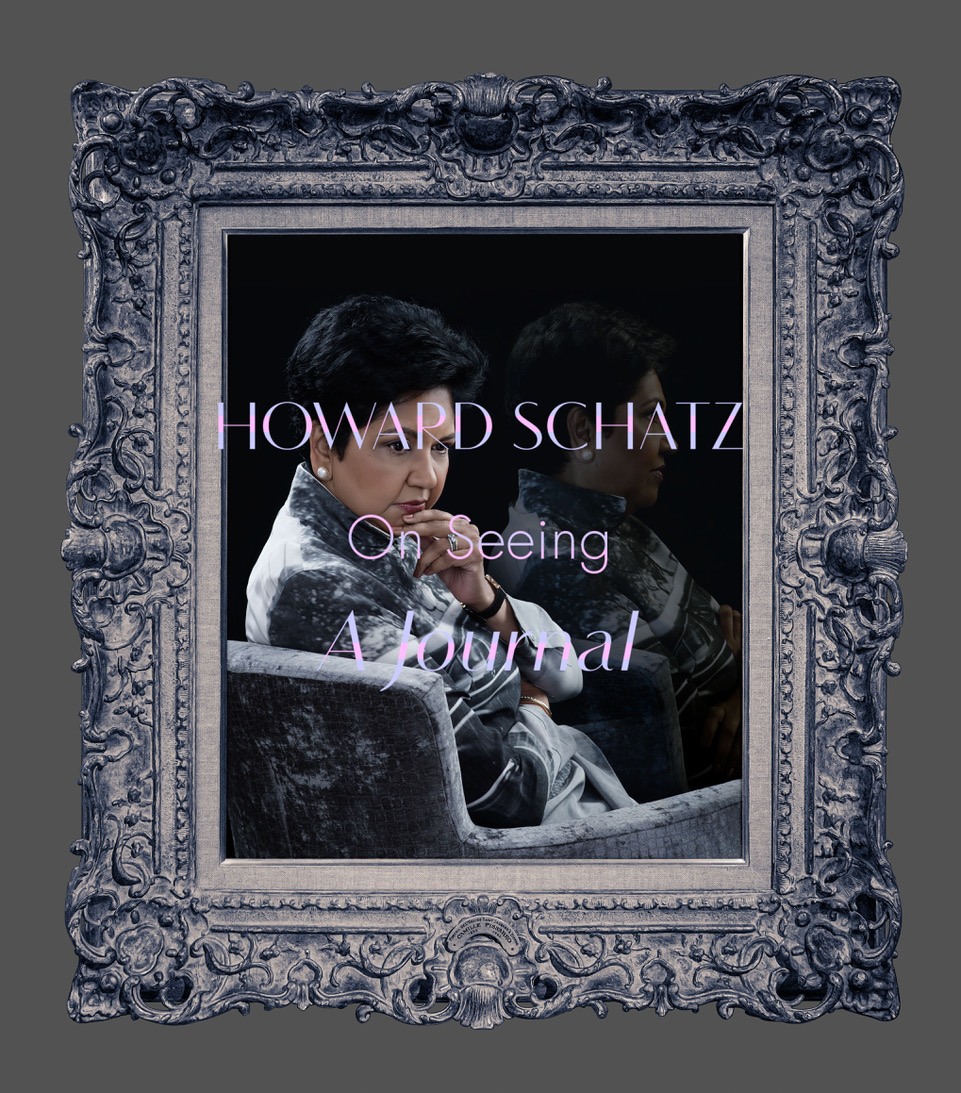 On Seeing, A Journal. #306
June 11th, 2019
"ABOVE and BEYOND: Interviews and Portraits of Extraordinary People in our Time, Indra Nooyi, ex-CEO Pepsico"
Indra Nooyi is consistently ranked among the world's 100 most powerful women.
She is an immigrant from India who received bachelor's degrees in Physics, Chemistry and Mathematics from the University of Madras in 1974, and a graduate degree from Indian Institute of Management in Calcutta in 1976. In 1978 she was admitted to the Yale School of Management, where she earned a master's degree in public and private management.
After joining PepsiCo in 1994 she was named CFO in 2001, and then president and CEO in 2006. She left these positions in August, 2018.
When I was looking for exceptional people for my "Above and Beyond" project, she was an obvious choice.
The video of my interview with Indra Nooyi is about what it means to be a CEO and how a CEO functions. I learned a great deal from this special woman.
Click on the arrow to watch and listen (5 minutes, 6 seconds).
The participants in this project have been selected for their exceptional achievements; they include scientists, authors, playwrights, designers, musicians, artists, philosophers, etc.
For your interest, the complete library for all the weekly, On Seeing missives can be found
here
.