On Seeing, A Journal. #322
November 12, 2019
ABOVE and BEYOND: Portraiture and Video Interviews of Extraordinary People In Our Time: ANTHONY FAUCI, M.D., Director NIAID
As part of my ongoing work with the most distinguished and remarkable men and women in today's world, I invited to my studio Dr. Anthony S. Fauci, the Director of the National Institute of Allergy and Infectious Diseases (NIAID), which has the responsibility for extensive research on illnesses caused by infection and by problems with the body's immune system. He has made monumental scientific contributions to the world of medicine.
His many pivotal observations have contributed to the current understanding of human immunity, and he is recognized for delineating the ways immunosuppressive agents adapt to human immune response. He has developed therapies for many formerly fatal diseases.
Dr. Fauci has made influential contributions to the understanding of how HIV destroys the body's defenses leading to AIDS, and he has played an important role in developing strategies for treating patients with HIV-AIDS, as well as working currently to develop a vaccine to prevent HIV infection.
Fauci played a significant role in the early 2000s creation of PEPFAR, the President's Emergency Plan for AIDS Relief (see video).  He also worked to develop biodefense drugs and vaccines following the 9/11 terrorist attacks.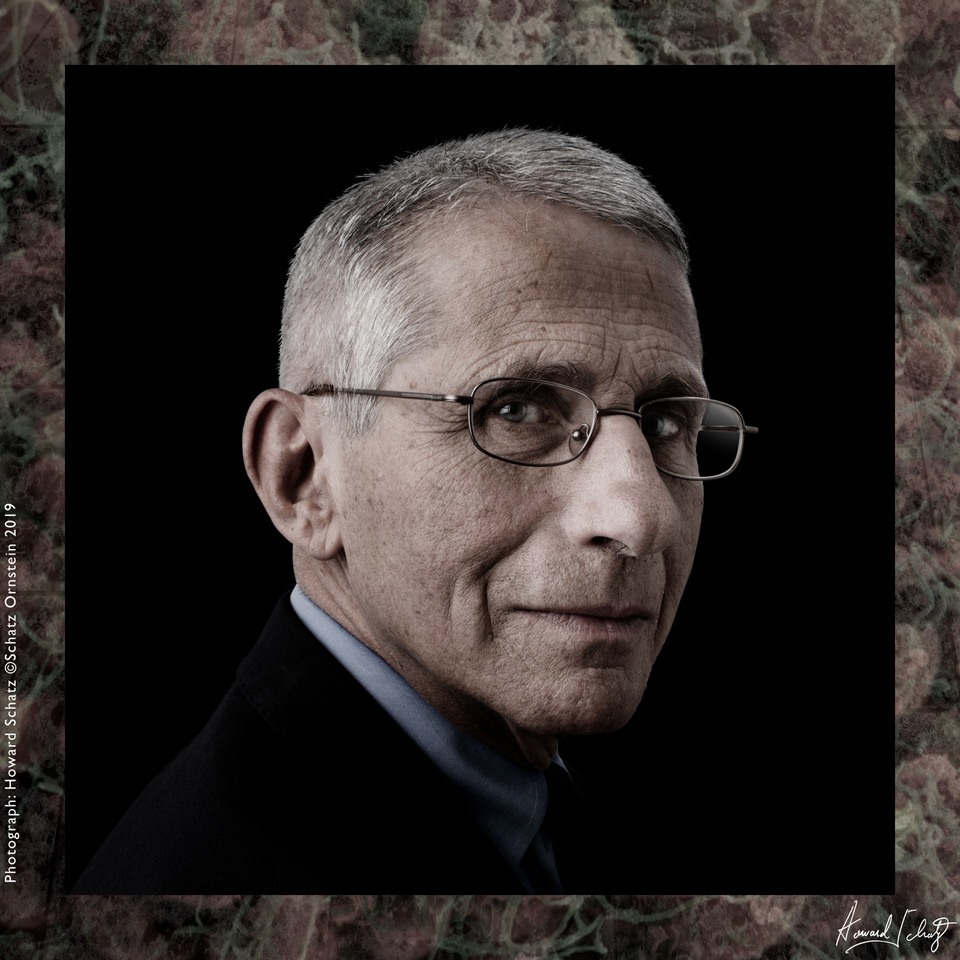 Among Anthony Fauci's many awards and honors are the Maxwell Finland Award (1989), the Ernst Jung Prize (1995), the Lasker Award (2007), and the Presidential Medal of Freedom, given in 2008.
He has received 30 honorary doctorate degrees from universities in the United States and abroad.
Staying healthy himself, he runs at lunchtime.
Click on the arrow to watch and listen (15 minutes and 33 seconds).
I wish to acknowledge a number of people who helped me to prepare for the interview: Tom Hennes, Brian D. Golden, M.D., Porter W Anderson, Jr, PhD., Lee Jampol, M.D., Mitchell Charap, M.D. and Jack DeHovitz, M.D.
The participants in this project have been selected for their exceptional achievements; they include scientists, authors, playwrights, designers, musicians, artists, philosophers, etc.
For your interest, the complete library for all of the weekly On Seeing missives can be found here.