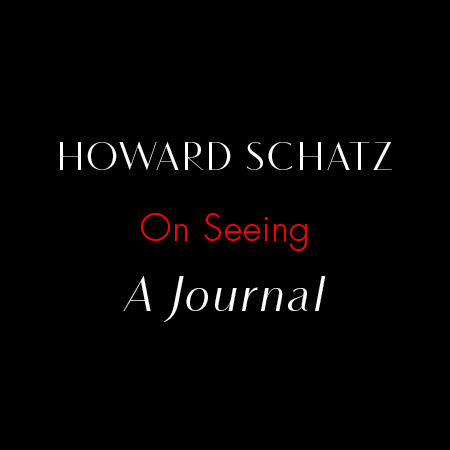 On Seeing, A Journal. #303
May 21st, 2019
"ABOVE and BEYOND: Interview and Portraits of Extraordinary People in our Time,"
Bill T. Jones, American choreographer, dancer, director, and author.
But first, as a salute to the extraordinary choreographer,
a recent image from my current "Modern-modern" Dance project.
Danica Paulos, Alvin Ailey Dance Theater
Video Interview with Bill T Jones
Bill T Jones has been called "one of the most notable, recognized modern-dance choreographers and directors of our time." He has won dozens of major awards including The MacArthur Fellowship, two Tony awards, Obie, Kennedy Center Honor and The National Medal of Arts.
Jones is the co-founder of the Bill T. Jones/Arnie Zane Dance Company and is the Artistic Director of New York Live Arts in Manhattan, an organization with activities that include an annual season of performances, educational programs, and a wide range of services for artists.  His company has performed worldwide in over 200 cities in 40 countries. The repertory is widely varied in subject matter, visual imagery and stylistic approach to movement, voice and stagecraft.
Jones has created more than 100 works for his own company, and has also choreographed for the Alvin Ailey American Dance Theater, AXIS Dance Company, the Boston Ballet, the Lyon Opera Ballet, the Berlin Opera Ballet and the Diversions Dance Company, among many others.
Our conversation runs 4 minutes and 32 seconds. Please have a look and let me know what you think.
Click on the arrow to watch and listen.
The participants in this project have been selected for their exceptional achievements; they include scientists, authors, playwrights, designers, musicians, artists, philosophers, etc.
For your interest, the complete library for all the weekly, On Seeing missives can be found here.