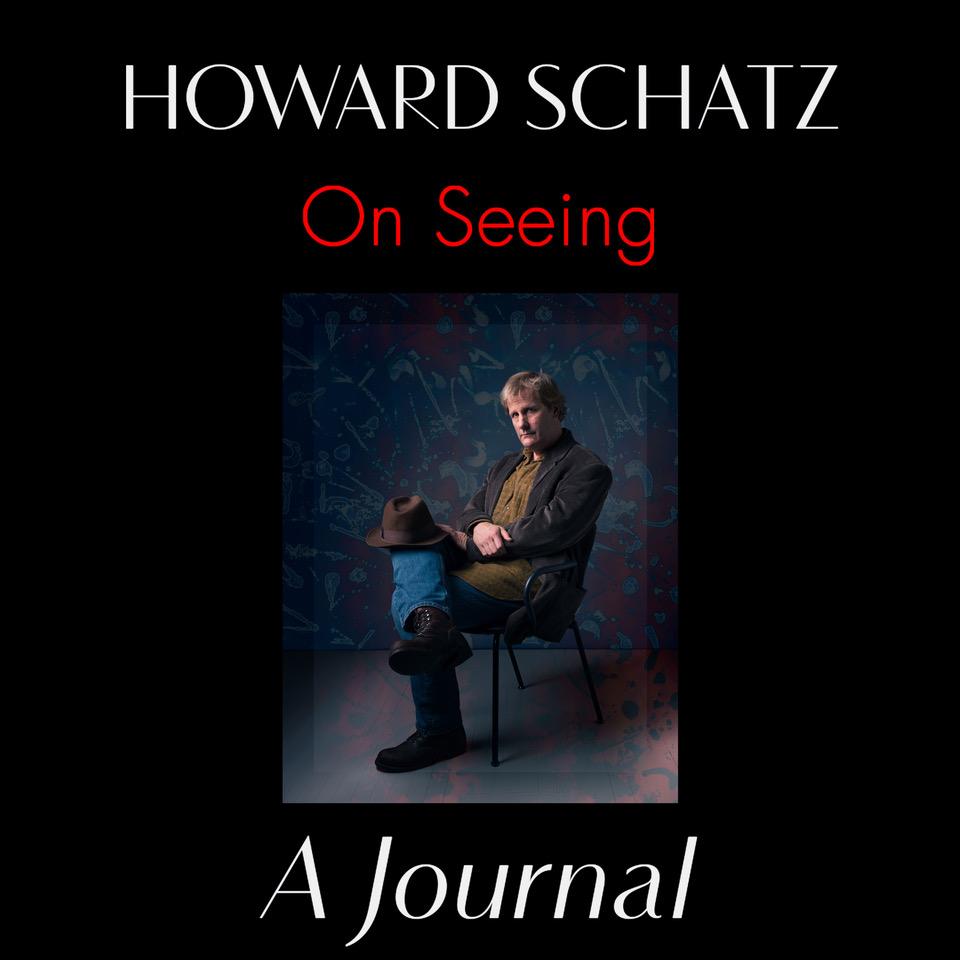 On Seeing, A Journal. #405
Actor, Jeff Daniels
October 20, 2020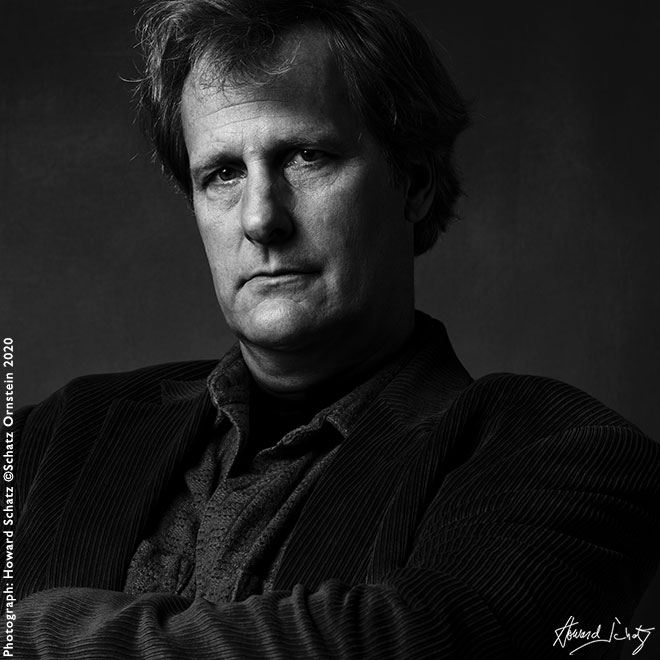 Since the current COVID-19 pandemic has prevented photoshoots in our studio, I have been going through my archives in search of previously overlooked images and found the work that Jeff Daniels and I had done together eleven years ago.
I had the opportunity to interview and photograph this extraordinary actor for Vanity Fair Magazine and my book "CAUGHT in the ACT," with Owen Edwards and Beverly Ornstein.
I was particularly interested to look back at the Daniels images since I recently watched his wonderful performance in the Showtime series "The Comey Rule."
The work he and I did for Vanity Fair: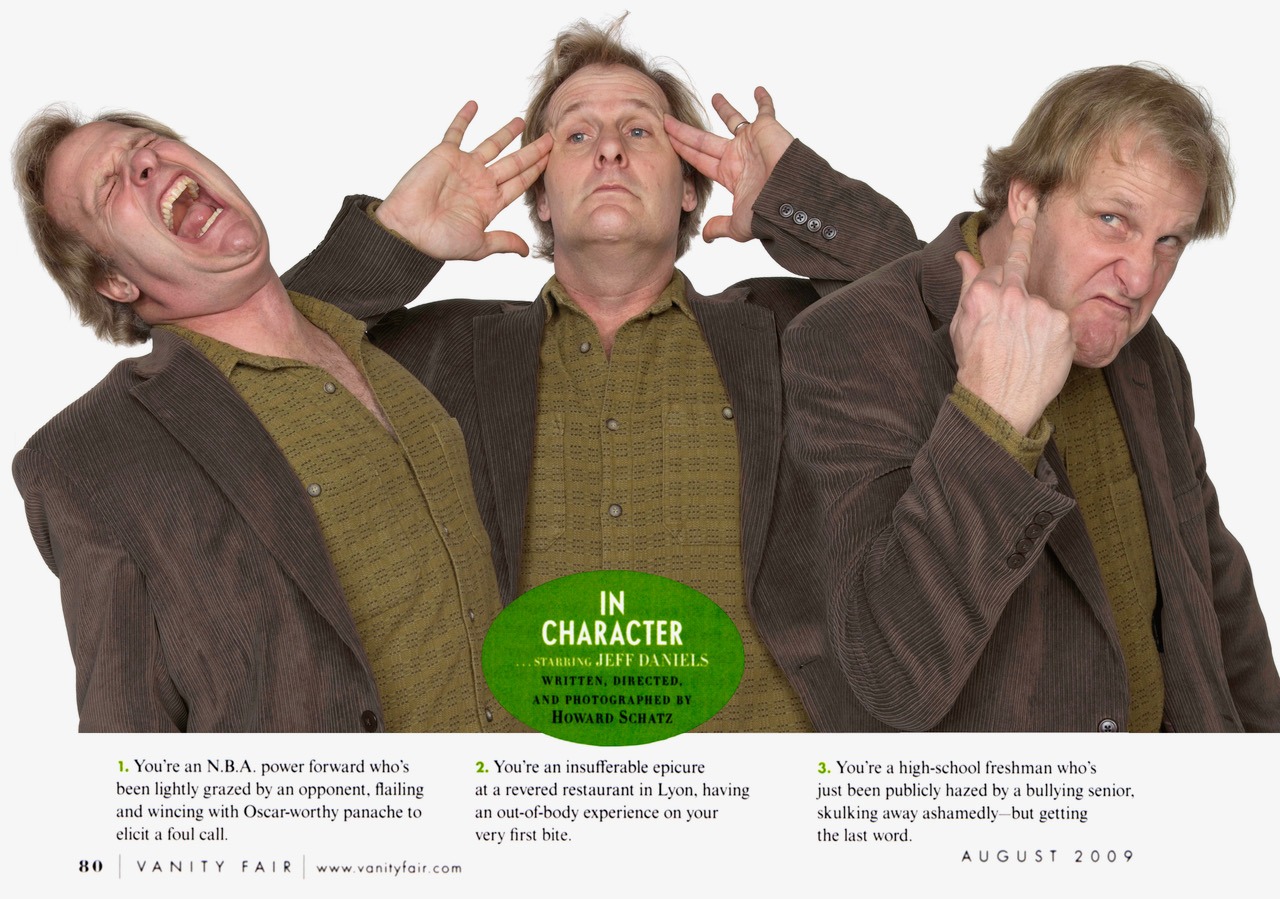 Watch the interview (1 minute, 42 seconds)
A few of the other "Characters" he "performed."
Other sections from the interview:
"I was in musicals in high schools, all the leading roles.  I knew what to do.  It's a gift.  What happens after you realize you have that ability?  It's just an ability, it's just a talent, it's raw. Now you have to learn the craft of it; you have to learn the mechanics of building a character.
"I wasn't brought up doing Shakespeare. I was brought up at Circle Rep which was new play, new play, new play, contemporary America, so that's where my interest always is. One thing they taught me in Circle Rep: 'you have nothing if you don't connect with the audience, nothing, it's just self-indulgence.' So, I've always been interested in that thing that you're doing that's so personal and so emotional and such a transformation and then you look out and people are weeping or laughing or being taken away.  It's the magic of it, it's the sleight of hand of it, you can grab it, lift yourself, become someone else. The ability to take a roomful of strangers on a journey is fascinating to me.
"It's the timing, and it's the pause, the push and the pull of the audience, using the audience. Nothing beats being in a hit Broadway comedy. The electricity through the curtain at eight o'clock; these are people that have either read the reviews or word of mouth and, 'it's this great show and it's funnier than hell and I get to see it.' It's a launch, the curtain goes up and we launch.
"There are a lot of twenty-one year old actors who I know are thinking, 'if Jeff can do it then so can I.' So, off they go to New York and LA and Chicago and that's where they face the reality that 1% of them get to do one Broadway play or one movie. There's nothing you can do except tell them about the rejection, about the odds.
What I want is to sustain the level of working on really good material with good directors.  That's easy to say, hard to do.  As an actor, especially in film and less so in theatre, you're at the mercy of whatever you're being offered this year.  I live in Michigan, and years ago I took the attitude, "if you want me call me."  When you move to Michigan and you're raising your kids there, you know that you're taking yourself out of the loop. I love film, having done 50 or so of them now.  I love being able to time it and throw it at the camera, one, two, three takes and then have the director go, "I got it," and then going, "good, we're done." I've always treated Hollywood the way Hollywood often treats actors: I'm a hired gun. I will come in, I'll be great, I will get it in one, two or three takes and you'll see me leaving and I'll go, "yes, I saved you a lot of money."
Beverly and I watched the two-part series, "The COMEY Rule."
Stirring, frightening and poignant just before the election.